Welcome To Your Very Own Virtual Clinic
Malaysia's first digital healthcare platform
Get Started Now
Our Services
Connect Globally
Reach out and consult patients anywhere in the world using just your computer.
Convenient Income
Work at your convenience, anytime of the day. Extra patients, added income. Payment transactions are safe and secure.
Easy Note-Taking System
Type and save diagnosis and consultation notes for future references.
Safe & Secure Environment
Data encrypted platform with safe & secure video consultations.
Value Added Services
Send a reminder to your patients to get their blood test taken at any of our nearest partnering lab centres prior to seeing you at your clinic.
Healthcare Ecosystem
Connect and co-manage patients with other healthcare professionals such as physiotherapists, nutritionists and counsellors on our platform.
Smart Patient Care
Access and manage patients medical records through our digital system.
Ms. Women's Emotional Counsellor
Psychologist
Dr. Manoharan Shunmugam
Ophthalmologist (retina)
Dr. Balwant Singh Gendeh
Ear, Nose & Throat surgeon
Dr. Khairi Rahman
Psychologist
Mr. Franck Coubard
Physiotherapy, rehabilitation & sports therapy
Dr. Leong Ming Chern
Cardiologist (child)
Dr. Tho Lye Mun
Oncologist (cancer physician)
Teleme Task Force
General medical physician
Ms. Alleya Cheng L.Y.
Ear audiologist
Dr. jeyaledchumy mahadevan
Radiologist/Intervention Radiologist
Dr. Amir Hamzah
Allergy physician
Dr. Pasupathy S
Orthopaedic (general)
Dr. Hoh Hon Bing
Ophthalmologist (LASIK & refractive)
Dr. Alan Teh
Haematologist (blood disease physician)
Dr. mayavaty nagaratnam
Anaesthetist / Intensivist
Dr. Kenneth Fong
Ophthalmologist (retina)
Dr. Yee Yen Bee
General practitioner
Dr. Rosalind Simon
Ear, Nose & Throat surgeon
Ms. Katyana Azman
Psychologist
Dr. Premitha Damodaran
Obstetrician & Gynaecologist (general OBGYN)
Dr. Tan Ee Ping
Obstetrician & Gynaecologist (general OBGYN)
Dr. Rosmawati Mohamed
General practitioner
Ms. Usha Ponnudurai
Psychologist
Dr. Premadeva Satkurunathan
Ophthalmologist (general)
Mr. Hadi Fidauddin (Coordinator)
Breast care practitioner/nurse
Dr. Saravanan Ramasamy
General practitioner
Dr. Soehardy Zainudin
Nephrologist (kidney physician)
Dr. Alan Ang
Ophthalmologist (retina)
Dr. Meheshinder Singh
Colorectal surgeon
Ms. HypnoBirthing Practitioner
Psychotherapy & Hypnotherapy
Dr. Samuel Tseu
Dentist (general)
Ms. Ee Lynn Wong
Psychologist
Ms. Cho Foong Yi
Physiotherapy, rehabilitation & sports therapy
Ms. Leng Zie
Physiotherapy, rehabilitation & sports therapy
Mr. Brandon Lee
Physiotherapy, rehabilitation & sports therapy
Ms. WINNIE NG
Optician / Optometrist
Ms. Juliana Lee
Genetic Counsellor
Mrs. SALMA HUSNA BINTI ABU KUSIN
Dietician/Nutritionist
Dr. Ernest Ng Wee Oon
Cardiologist (adult)
Dr. Lam Hock Shang
Urology surgeon
Mr. Jason Lee
Weight Management Specialist
Dr. Law Sook Ee
Dermatologist (skin physician)
Dr. Ahmad Fauzi Md. Sharif
Ophthalmologist (retina)
Dr. CHRISTINA NG VAN TZE
Oncologist (cancer physician)
Dr. Chong Yen Pau
General practitioner
Dr. Gobinder Singh
Orthopaedic (knee & hip surgeon)
Dr. Suraya
Vaccination practitioner (adult)
Dr. Harwant Singh
Orthopaedic (spine surgeon)
Dr. Nada Sudhakaran
Paediatric surgeon
Mr. Marc Jonathan Daniel
Physiotherapy, rehabilitation & sports therapy
Dr. Kong Min Han
Ear, Nose & Throat surgeon
Dr. Azam
Paediatrician (general)
Dr. S A Balan
Urology surgeon
Dr. NAVDEEP SINGH PANNU
Obstetrician & Gynaecologist (infertility)
Dr. Shahedah
General medical physician
Dr. Dato' Ho Teik Kok
Vascular surgeon (blood vessels & varicose veins)
Dr. Aqmar Suraya Sulaiman
Obstetrician & Gynaecologist (general OBGYN)
Ms. Guan Yoke Ching
Weight Management Specialist
Dr. Azlina Firzah
Breast surgeon
Ms. Jasmine Loke
Physiotherapy, rehabilitation & sports therapy
Dr. shymala kumarasamy
Anaesthetist / Intensivist
Dr. Kevin Sek
Neurosurgeon (brain & spine surgeon)
Mr. Chu Choong Yow
Weight Management Specialist
Dr. Lam Kai Seng
Oncologist (cancer physician)
Dr. Poongkodi Nagappan
Urology surgeon
Dr. Lim Tiong Boon
Dentist (general)
hear.com
Ear audiologist
Dr. John Low
Oncologist (cancer physician)
Dr. Vijay Ananda
Endocrinologist
Dr. Sanjay Woodhull
Paediatrician (general)
Dr. Chong Kuoh Ren
Obstetrician & Gynaecologist (infertility)
Mr. Ko Teik Yen
Psychotherapy & Hypnotherapy
Dr. Kim Wong
Obstetrician & Gynaecologist (general OBGYN)
Dr. JPE Group
Nursing care givers
Dr. Yap Hae Mun
Cosmetic & aesthetic physician
Dr. Sureisen Mariapan
Orthopaedic (spine surgeon)
Dr. Benjamin Cheah
Rheumatologist (joints & autoimmune disease)
Dr. Idora Mohamed
Obstetrician & Gynaecologist (general OBGYN)
Dr. Daniel Wong Wai Yan
Oncologist (cancer physician)
Ms. Vinodhini
Optician / Optometrist
Ms. Leong Mei Ling
Physiotherapy, rehabilitation & sports therapy
Dr. Ahmad Radzi
Oncologist (cancer physician)
Mr. Iqran Edzereie
Dietician/Nutritionist
Dr. mohd ramzdhan bin mohd masdar
General practitioner
Dr. Sng Kim Hock
Neurologist (brain physician)
Dr. Tsiang Ung
Ophthalmologist (paediatric)
Dr. Goldon Molling
General practitioner
Dr. Nguyen Tuong Vu
Neurosurgeon (brain & spine surgeon)
Dr. Amir Azlan Zain
Rheumatologist (joints & autoimmune disease)
Dr. Miswan Muiz Mahyudin
Ophthalmologist (LASIK & refractive)
Mr. Soh Teng Kuann
Psychologist
Dr. Eeson
Obstetrician & Gynaecologist (infertility)
Dr. Ch'ng Chin Chwen
Dermatologist (skin physician)
Ms. Goo Chui Hoong
Dietician/Nutritionist
Ms. Adlin Hamid
Psychologist
Dr. Anna Sim
General practitioner
Dr. Anand Sachithanandan
Cardio-thoracic surgeon
Dr. Pichet Rodcharoen
Cosmetic & aesthetic surgeon
Dr. Wong Fung Chu
Neurosurgeon (brain & spine surgeon)
Dr. Lee Han Wei
General medical physician
Dr. Adrian Tey
Ophthalmologist (LASIK & refractive)
Dr. Sharmila Sachithanandan
Gastroenterologist (gut physician)
Dr. Mohd Iskandar Mohd Amin
Orthopaedic (hand surgeon)
Ms. Fertility Coordinator
Obstetrician & Gynaecologist (infertility)
Dr. S. Mahendra Raj
Gastroenterologist (gut physician)
Mr. Saravanan Selanduray
Ear audiologist
Ms. Sarah Zehan
Psychologist
Dr. Bernard Chan
Surgery (general surgeon)
Dr. Ling Ing Heong (Lenzo)
Cosmetic & aesthetic physician
Ms. Eng Seow Wei
Dietician/Nutritionist
Dr. Siti Shahira binti Mohd Sharif
General practitioner
Dr. Teoh Kin Kiat
Occupational / Travel Medicine
Dr. Lim lei jun
Obstetrician & Gynaecologist (infertility)
Dr. Koh Kok Wei
Cardiologist (adult)
Mr. Paul K. Jambunathan
Psychologist
Ms. Theodora Voon
Physiotherapy, rehabilitation & sports therapy
Dr. Yee Kok Meng
Cardiologist (adult)
Dr. Ho Shu Fen
Ophthalmologist (orbit & lacrimal)
Dr. Saladina Jaszle Jasmin
Breast surgeon
Mr. Jonathan Duffin
Physiotherapy, rehabilitation & sports therapy
Dr. Yap Moy Juan
Obstetrician & Gynaecologist (fetal medicine)
Ms. Fanyee
Dietician/Nutritionist
Dr. Adibah Hanim Ismail
General medical physician
Ms. Postnatal Home Visit
HOME VISITS BY PRACTITIONERS
Dr. Moo Jia Wei
Cosmetic & aesthetic physician
Dr. Kumarasingam
General practitioner
Dr. Bong Yii Change
General practitioner
Dr. Helmy Haja Mydin
Respiratory physician
Dr. William Hoo Khee Liam
Cosmetic & aesthetic physician
Mr. Alex Chew
Weight Management Specialist
Ms. Melanie Yeoh
Orthoptist (lazy eye /squint)
Dr. Reza Ng Ching Soong
Orthopaedic (shoulder surgeon)
Mr. Darren Ho
Optician / Optometrist
Dr. Felicia Chang
Palliative Care
Mr. Wang Leong Seng
Pharmacist
Dr. mastura md yusof
Oncologist (cancer physician)
Ms. Ng Poh Mun
Dietician/Nutritionist
Mr. Low Yuen Ker
Pharmacist
Dr. Kuan Yeh Chunn
Respiratory physician
Ms. Lactation Nurse
Breast lactation consultant
Ms. Nabilah Azmi
Dietician/Nutritionist
Dr. Zaharuddin Rahmat @ Mohd.Rawi
Obstetrician & Gynaecologist (gynae cancer)
Ms. Joellyne Carina Selvaraj
Physiotherapy, rehabilitation & sports therapy
Dr. Lim Geng Yan
HOME VISITS BY PRACTITIONERS
Dr. Hew Yin Keat
Cosmetic & aesthetic physician
Mr. Cedric Chua
Pharmacist
Dr. Saravana Kumar
Vascular surgeon (blood vessels & varicose veins)
Ms. Chiew Ee Vonne
Dietician/Nutritionist
Mr. Sandran Arumugam
Physiotherapy, rehabilitation & sports therapy
Dr. YIM POH LENG
Dentist (general)
Dr. ainul aziz
Obstetrician & Gynaecologist (general OBGYN)
Dr. Oncode Scientific Sdn Bhd
Diagnostic / Lab Services
Dr. Liza Ling Ping
Obstetrician & Gynaecologist (infertility)
Dr. Shailendra Sivalingam
Ear, Nose & Throat surgeon
Dr. Kamsiah Gulam Haider
Dentist (prosthodontist/bridges & implants)
Dr. Lee Mun Wai
Ophthalmologist (retina)
Dr. Yong Chee Chen
General practitioner
Ms. LIM EN NI
Pharmacist
Dr. Kathryn Koh
Cosmetic & aesthetic physician
Dr. Badrulhisham Bahadzor
Urology surgeon
Dr. Helena Lim
Obstetrician & Gynaecologist (infertility)
Dr. Chen Choon Huong
Wellness & anti-ageing
Dr. Datin Hu Shan
Obstetrician & Gynaecologist (infertility)
Dr. Pearl Leong
General practitioner
Ms. Fertility Counsellor
Psychologist
Mr. Jeffrey Lee
Dietician/Nutritionist
Dr. Lee Hock Bee
Surgery (general surgeon)
Dr. rishikesan
Neurologist (brain physician)
Dr. Amarpreet Kaur
Psychiatrist (adult)
Ms. Ruha
Dietician/Nutritionist
Dr. Agilan Arjunan
Obstetrician & Gynaecologist (infertility)
GEM Clinic Coordinator
Cosmetic & aesthetic physician
Dr. Mohd Syamirulah Rahim
General practitioner
Dr. Mathi Arasu Muthusamy
Obstetrician & Gynaecologist (infertility)
Dr. Venugopal Balchand
Cardio-thoracic surgeon
Dr. Felicia Soong
Cosmetic & aesthetic physician
Dr. Choong Yean Yaw
Ophthalmologist (LASIK & refractive)
Ms. Joey Ng
Breast lactation consultant
Mrs. Sara Premkumar
Physiotherapy, rehabilitation & sports therapy
Dr. Rawindar S Ranu
Ophthalmologist (general)
Dr. Raja Juanita Raja Lope
Paediatrician (developmental)
Team Perfect Fit's Coordinator
Weight Management Specialist
Mr. Low Yaw Dong
Psychologist
Dr. Saw Lim Beng
Orthopaedic (spine surgeon)
Dr. patricia gomez
Breast surgeon
Mr. Chine Wai Tong
Weight Management Specialist
Dr. Teleme
Speech therapist
Dr. Rajbans Singh
Wellness & anti-ageing
Ms. Tin Lee Moy
Ear audiologist
Dr. Ranjit S Gill
Orthopaedic (hand surgeon)
Dr. Teo Jed Yeow
Cosmetic & aesthetic physician
Dr. Sunder Ramasamy
Ophthalmologist (paediatric)
Dr. Ravi Menon
Respiratory physician
Dr. Mohd Ridzuan Razak
General medical physician
Dr. K Sivamalar
Ophthalmologist (general)
Ms. Gan Kam Ling
Obstetrician & Gynaecologist (general OBGYN)
Dr. Samuel Wong
Cosmetic & aesthetic physician
Dr. Paul Ng
Obstetrician & Gynaecologist (gynae cancer)
Dr. Sundari ampikaipakan
Respiratory physician
Dr. Sanjiv joshi
Cardiologist (adult)
As featured on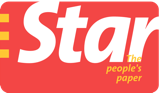 53, Lorong Kurau
Taman Bukit Pantai
59100 Kuala Lumpur